Some cam girls need a start. A lot of them break into the industry through Chaturbate.
This sex cam site has launched a lot of cam girls' careers. Some managed to make a good living out of it while others are starting to break out.
A lot of us prefer being entertained by these cam girls rather than watch porn. It makes sense considering there's lot more interaction through sites such as Chaturbate 
Just like these 10+ Hottest Chaturbate Cam Girls who are redefining adult entertainment.
Here's a list of them and what makes them so special.
Amy Wise
This Latvian college girl is one of the new up and comers on Chaturbate.
The 18-year old can be as kinky as the Chaturbate vets. Her wildness on cam is on display for everyone to enjoy.
With her streaming in what seems to be her dorm room. Doesn't it just bring back memories of our young, wild, and free college days?
Should we mention again that she's Eastern European? We know how game these women can be.
Siswet19
Speaking of being game, how about someone who's game for a lot of anal?
Siswet19 sure takes a lot of it on her streams. It's her anal performances that have given her such a huge following. If it's her real-life sexual fantasy, she's sure very fortunate to monetize it.
She's also on the young blood side being 23. Siswet sure knows how to play with her toys.
We haven't talked about her shaved vagina yet. That, we'll leave for you to enjoy on her streams.
Asian Delight
We talked about Eastern Europe so why not go a little more East? Asia maybe?
We're talking about Asian Delight, a woman who's probably of middle eastern origins judging by the way she looks. Technically, it's still pure Asian. Just a different location.
Her vital features are on point making her one of Chaturbate's hottest. Consider it a gift from the gods that somebody with a body like her doesn't charge that much.
Such a great way to enjoy the show.
Ashlye Roberts
Ashlye Roberts didn't want to join the cartel for money so she did camming instead.
Of course, we're just kidding. We came up with the joke since Ashlye lives in Medellin, Colombia.
The 25-year old has a killer body and a huge ass. She performs like a pro and can easily attract you with her bubbly character.
Watching her go-live is like a "friends with benefits" experience on webcam.
Wake and Bake
Get your bongs ready because this might be a pot cam session you're in for.
Wake_and_bake will surely make your sex cam sessions feel chill. This resident joint-puffing, bong-hitting cam girl is like your typical college peep who smokes weed.
There's a certain relation between 420 and good vibes that make this girl so sweet despite getting down and dirty in front of the webcam.
It might make us want to try stoned sex now.
Eileen Rose
Here's the first older woman in our list. We're talking MILF here!
The 36 year-old Eileen Rose is one of the more popular cam girls of Chaturbate. We can't blame her especially as a lot of the males watching probably have mommy issues.
A lot of them MILFs look to make a sustainable living out of living streams. Well, it's kind of feasible considering they can stay at home moms in the process.
Enough of the overview here. Eileen is quite the exhibitionist and she charges a shit ton for it!
You probably need to watch her shows to see why such rates are justified.
Vany Love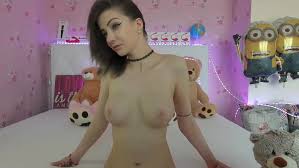 Vany Love is a cutie. She's also got all the right vital stats to make you feast on her features.
She really likes playing with the dildo and she sure can do a good one out of it. You'll probably love how such a cute face can swallow the stick that good.
It's where she gets her draw anyway. We prefer to watch than describe here in how many more ways than one she can maneuver that stick.
Ariadna Miller
Another college girl on the list folks. We'd like you to meet Ariadna_Miller
Her orgasms are so authentic that she probably just wanted to monetize her self-pleasuring to pay for college. This Chaturbate cam girl might not even pursue her degree when she graduates.
She has gained quite a following on Chaturbate that porn producers might already be knocking on  Ariadna's dorm room.
Sweet Cobra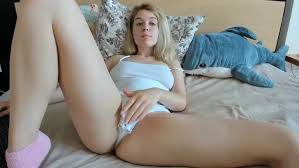 We got another wild animal here in Sweet Cobra.
She likes to party and she likes doing it on Chaturbate. This Romanian beauty is bringing in the numbers outside Eastern Europe with performances as she does.
Sweet Cobra has the boobs, she likes her toys and she likes people watching her use it on herself.
Be sure to stay for the finale of orgasm and squirts!
Allaya Love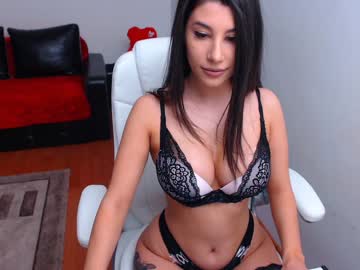 A lotta love for Allaya Love.
She's a white girl with a. black girl's ass and she brought it to the right place. Allaya is on
Chaturbate's sexiest list so you know that she seriously is one of the best in her craft. We also like it when other girls guest on her streams. You'll surely do too.
She's usually very generous on free chats just so she can demand better rates on the paid chats. Fair enough, right?
Lena___
Lena___ is giving it away on Chaturbate.
She just looks so inviting. Those anal performances too would lure you into her timeslot.
Lena is also good with the toys. It's like she's mastered the art of her own pussy as she inserts foreign bodies in it.
How about kinky? Oh, Lena can do that too. You'll have to pay for that service though.
Raquelle_Star
Raquelle_Star is one of the fastest-growing stars on Chaturbate.
She looks experienced in her craft despite being fairly new. Raquelle loves her fat, long flesh dildo which she doesn't hesitate to plug into her holes. You'll see it either in her mouth, pussy, or her butthole.
Raquelle is quite the giver too since she does edgy stuff even on free shows. Imagine what she's willing to do once the paying clientele makes requests?
Men are probably living vicariously through these huge dildos of hers as they beat their own junk.
Chloe Salpa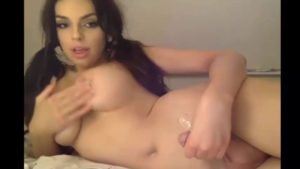 You didn't think we'll let this list end without spicing things up, do you? Transgenders are cam girls too!
Here's one of the hottest trannies on Chaturbate. Her name is Chloe Salpa.
Chloe is a 23-year-old student and is one of the college girls on this list. This trans cam model is so beautiful that we wonder why she chose to be one. She could have been a hot male cam model too had she stuck to her real gender.
She's Irish which explains why she's as white as a clean sheet of paper. Chloe is so gorgeous that even men jerk off to her jerking off. We can't blame them since that nice brunette hair and that perfectly done boobs might give some cam girls a run for theirs.
Since Chloe is a man by biology, she tends to be as giving as a real man can be with her parts.