Every successful person has an interesting backstory and Adriana Chechik surely has one to tell. If you're not familiar with this bombshell, then you're missing half of your life, man. She might be a new name in the industry, but she has proven herself worthy of all the attention.
If you're into BDSM girls, then this chick might deserve a spot on your favorites list. One look at her and you might find yourself falling for her. With those mesmerizing eyes, there's no doubt that many men would go ooh-la-la at the sight of her.
For those who don't know her, she's an American adult movie actress and a striptease dancer. Adriana has already won seven AVN (Adult Video News) awards. That's as significant as the Academy Awards in the entertainment industry.
Did this babe pique your interest? Cum with me and let's get to know her better.
Adriana's childhood and youth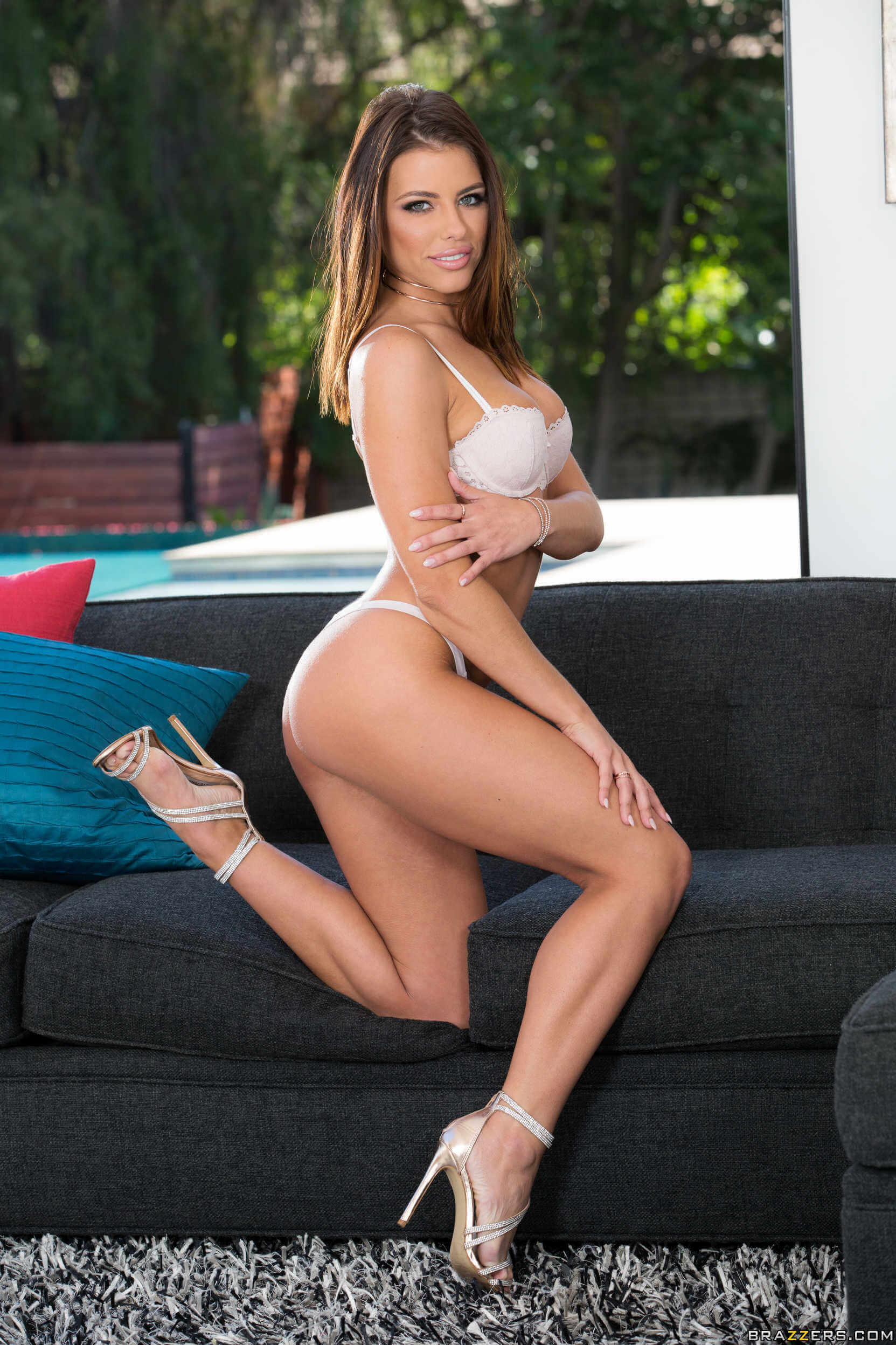 Adriana was born on November 4, 1991, in Downingtown, Pennsylvania. She was adopted, so we really don't know her real name. However, her adopted parents named her Dezarae Kristina Charles. According to her, she might be of English, Serbian, and Russian descent.
She only got the pseudonym "Adriana Chechik" when she started filming porn movies. Anyway, Chechik means "flower" in Turkic.
When she was still young, she was a very diligent student. She went to Drexel University to study chemistry. During her university years, she was convinced by one of her friends to work as a striptease dancer. She tried her luck, and she was hired by Scarlett's Cabaret in Florida.
Adriana's adult career
Since Adriana went to Miami hoping for a better life, she wasn't able to finish her studies. She earned good money as a striptease dancer, but she believed it wasn't good enough. That's when she decided to up her game by joining the porn industry.
When she was 22 years old, Erotique Entertainment invited her to audition. She was accepted and later she has successfully broadened her filming geography. She even collaborated with different Canadian and American studios.
Her debut movie was released in November 2013 and it was titled "This Is My First… A Gangbang Movie". The film was produced by Digital Sin's.
I've watched that scene and I noticed that she didn't display any shyness in front of the cameras. In fact, she showed high standards. From the beginning, she prefers it rough and loves participating in group scenes where she's the only woman.
She's only 5'1" tall and weighs 110.23 lbs. With her short and slender body, she was able to perform various tricks which helped her become popular among porn lovers like me. I bet most of the viewers remember her for Pretty Sloppy, Slutty & Sluttier, Women Seeking Women Volume and My Friend's Hot Girl.
Adriana modeled for Cosmopolitan in 2014 and appeared in the American show called Howard Stern.
On top of that, she shot porno for Road Queen and Cuties. What's really amazing about this hottie is she was able to film a total of 200 movies in 5 years. In her interviews, she's always saying how porn makes her feel like a real woman.
So yeah, it's nice to know that Adriana really loves her job. I guess that's exactly the reason why she easily wins prestigious prizes like the AVN awards. In fact, she received four awards in two nominations. In 2017, she was awarded the Female Performer of the Year.
If you ask her, she believes her greatest achievement in the industry was the Internal Damnation 8 with Manuel Ferrara.
Also, in 2017, a scandalous video of Adriana and the Russian actor Aleksey Maetny a.k.a Markus Dupree spread like wildfire on the internet. Later on, Markus received two AVN awards, thanks to his collaboration with Adriana as it surely did him good. Our goddess is truly kind as she really appreciated the abilities of this rising star. To show her support, she posted several photos of her with Markus on her Instagram account.
As of this writing, she already has an impressive list of awards. She got 14 international prizes, one from XBIZ, four from XRCOs, three from Night Movies, and seven from AVN awards.
Adriana's personal life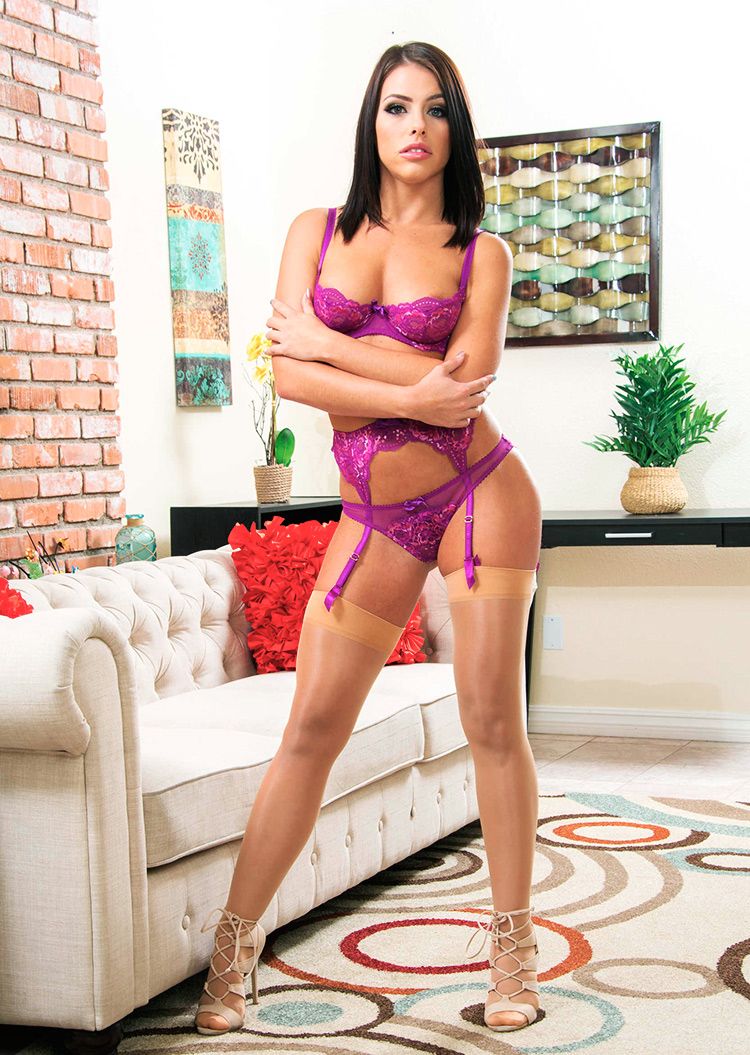 Adriana lost her virginity to her boyfriend when she was 18 years old. It happened before she entered the porn world. In her interviews, she confessed that she experimented a lot before and some of those were with girls.
Now, she is living the life she wants where she's free to date several men of varying ages. I heard that she has no plans of settling down yet as pleasure is her number one priority.
If you follow Adriana on her social media accounts, then you might notice that she frequently changes her hair color. She prefers dark hues but she sometimes goes for blonde. She is very adventurous when it comes to her hair. In 2018, she tried the fashionable asymmetric haircut which really looked good on her.
Moreover, she is really fond of wigs which means you might see her with red or rainbow-colored hair on screen.
One of her well-love hobbies is traveling. And I think she's also like the rest of us. She likes playing computer games, listening to modern music, going to clubs, cafés, and movies.
When Adriana isn't busy with filming x-rated movies, she posts photos of her on Twitter, Facebook, and Instagram profiles.
Adriana's buck naked pictures
I won't let you finish reading this article empty-handed. So here are some of Adriana's titillating images for you to enjoy tonight.
Adriana Chechik threesome with two BBCs
Do you want to know how good Adriana is in the bedroom? Well, this video will show you what's in store for you when you check her out. In this clip, she's enjoying her time with two big black cocks that'll surely stretch out her delish tight pussy.
Here's my final say
Adriana might not be one of the big-tit girls, but she is really something in the bedroom. Check her out yourself and satiate all your sexual hunger.