There's no shortage of beautiful Caucasian babes in the adult industry. I guess that's exactly the reason why I spend so much time browsing the internet. You know, to search for gorgeous bombshells that can give me one hell of a fapping session.
So recently, I stumbled upon a captivating Canadian cutie named Emma Hix. And she's freaking hot, dude! I think she's one of the prettiest girls I've ever seen my entire life. As the horny perv that I am, I instantly looked her up to know more information about her.
I found out that Emma is a popular glamour model and pornstar who has been in the industry since 2016. Yeah — jackpot! She is best known for her incredibly immersive VR (Virtual Reality) sex scenes, sultry girl shoots, and teen porn productions. With her jaw-dropping looks, there's no doubt that she's been taking the porno world by storm ever since she entered.
Who is Emma Hix?
Emma Hix had her adult industry debut in 2016 when she was only 18 years old. Since then, she has starred in different porn films focused on various genres like lingerie, feet, masturbation, striptease, and toys. When she became brave enough to try other scenes, she starred in teen sex, creampie, and hardcore films.
She was born on October 25, 1997, in Canada. She measures 34B – 24 – 34 and is 5'4" tall. Emma has blonde hair and hazel eyes.
She has a navel piercing and several tattoos on different parts of her body. On her upper left arm are large roses while on the back of her thighs, she got matching ribbons. And I think the most important tattoo for her is the script across her rib cage that says: "Always on my mind, forever in my heart". Emma said during the AVN Fresh Faces interview in February 2017 that the latter is a tribute to her grandfather.
She added that the script was her first-ever tattoo. When her grandpa knew about it, he was touched, but he also said that Emma doesn't need to have something tattooed on her skin forever. Well, that was really sweet, right?
Emma Hix's adult film career
Emma hails from Canada, and she joined the adult entertainment industry when she was still a teenager. In the AVN Fresh Faces interview in February 2017, she admitted that she has been really sexual since she was a child. She looks at sex like it's a sort of beautiful art.
She was very eager to join the porno world, so she decided to contact a famous male pornstar named Derek Pierce via Instagram in 2016. He was very kind to give her some tips and advice on who to contact. So eventually, she became a part of Foxx Modeling with Derek's help.
Emma also revealed in the interview that she has been watching Derek's porn movies for a couple of years. However, she had to wait till she turned 18 before contacting him.
Her first videos were filmed in April 2016. Some of her earliest porn flicks were LeWood/Evil Angel's "Little Anal Vixxxens 2" in 2016 with Nicole Clitman, Amber Ivy, and Amara Romani, Evil Angel/BAM Visions' "Mick's Anal Teens 4" and "Foot Fetish Daily 28" that were both released in 2016. Also, there's "Cum Eating Cuckolds 25" for Kick Ass Pictures DVDs in 2016.
Emma loved working with the dynamic directing duo Mark Wood and Francesca Le on "Little Anal Vixxxens". It was only her second anal scene, so she was really thankful that Mark was very gentle with her. As a result, she became more comfortable and it was evident that she's into the scene so much. In fact, during her first few films, she was really shy. It was only during "Little Anal Vixxxens" that she felt like herself. You know, like she's finally unleashed the sex goddess inside her.
Throughout her career, she has starred in various best-selling raunchy taboo relations and teen porn productions. Some titles were New Sensations' "Schoolgirls Like It Hard 3" in 2017, Porn Pros' "Corrupted Cuties 6" in 2017, and Hustler Video's "Barely Legal 155" in 2017.
Other erotic vids she shot were "Spring Break Fuck Parties 10" where she had a kinky group scene with Richie Black, Shyla Ryder, and Liza Rowe, and "My Little Schoolgirl 2" where she had a three-way scene with Filthy Rich and Audrey Royal. Both were released by Team Skeet in 2017.
Many porn fanatics loved Emma so much that she became one of the fan-favorites. In fact, she ranked #2 in Cherry Pop's Schoolgirl Fantasy. It was a very close fight with Bella Rose which ranked first.
Jon Blitt, the Vice President of Mile High Media (the parent company of Cherry Pop) had high praises for both of them. He said Emma and Bella will star in the next Cherry Pop Films. He even congratulated the fans for choosing the perfect schoolgirls for the upcoming movie.
During this time, Emma also became the DVD cover model for ATKingdom DVD's "ATK Petite Amateurs 12" in 2017 which she also starred in. The compilation featured several famous pornstars such as Abbie Anderson, Penelope Reed, and Penelope Stone.
Jimmy James, the Vice President of ATKingdom ardently endorsed the DVD. He ensured the fans that the girls in the compilation are going to please them oh-so-good. Jimmy even mentioned that Emma had very impressive skills and performance despite being a newcomer.
Another famous production of Emma was "Skanknado" which was a parody porn movie produced by Hustler Video in 2017. It starred Norah Nova, Edyn Blair, and Amber Ivy. The film was inspired by "Sharknando" and it instantly became a hit. It was even nominated for "Best Special Effects", "Clever Title of the Year", and "Best Parody" at the AVN Awards 2018.
Emma Hix luscious porn pics
Craving for delish naked photos of this amazing siren. Well, this photo collection is for you.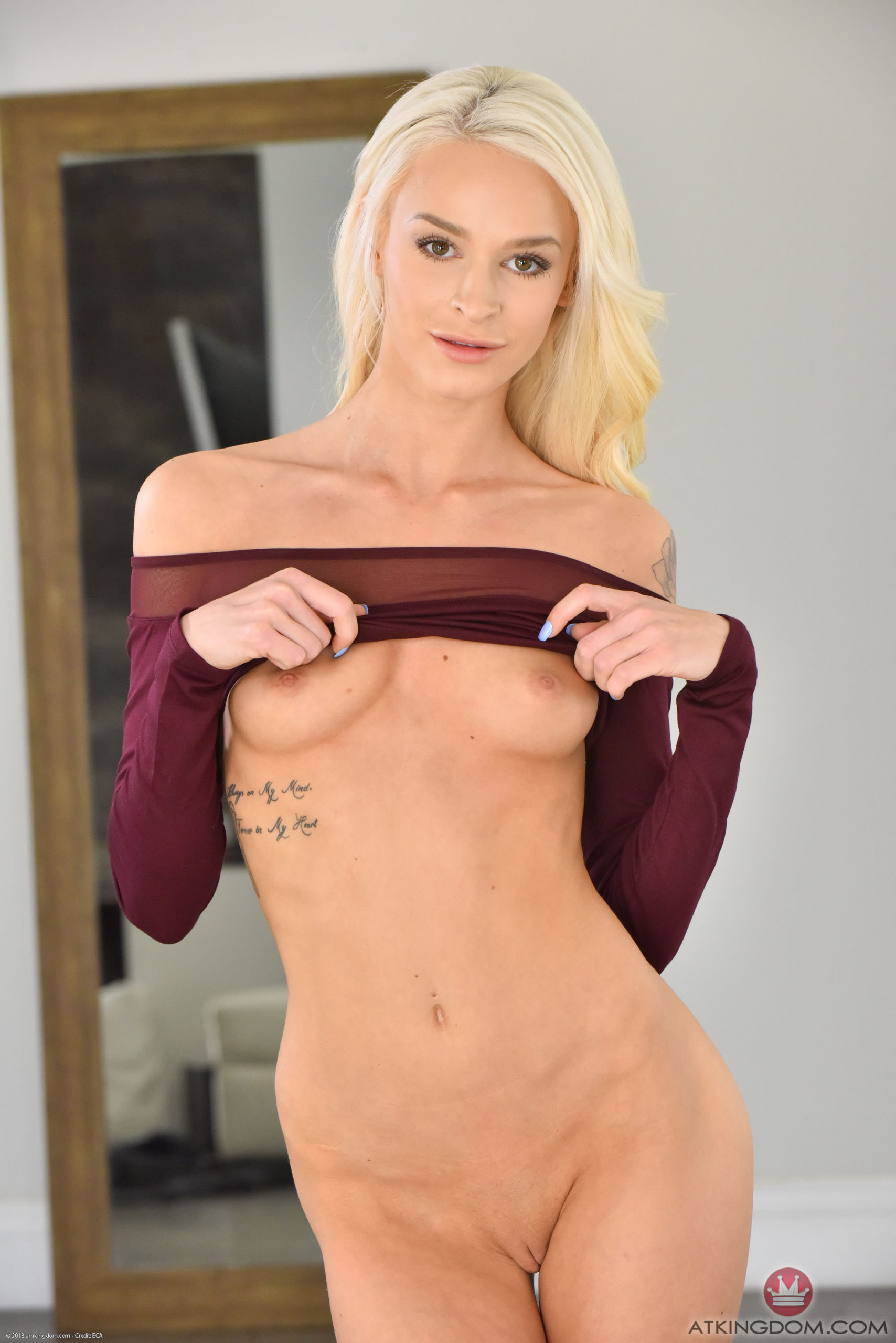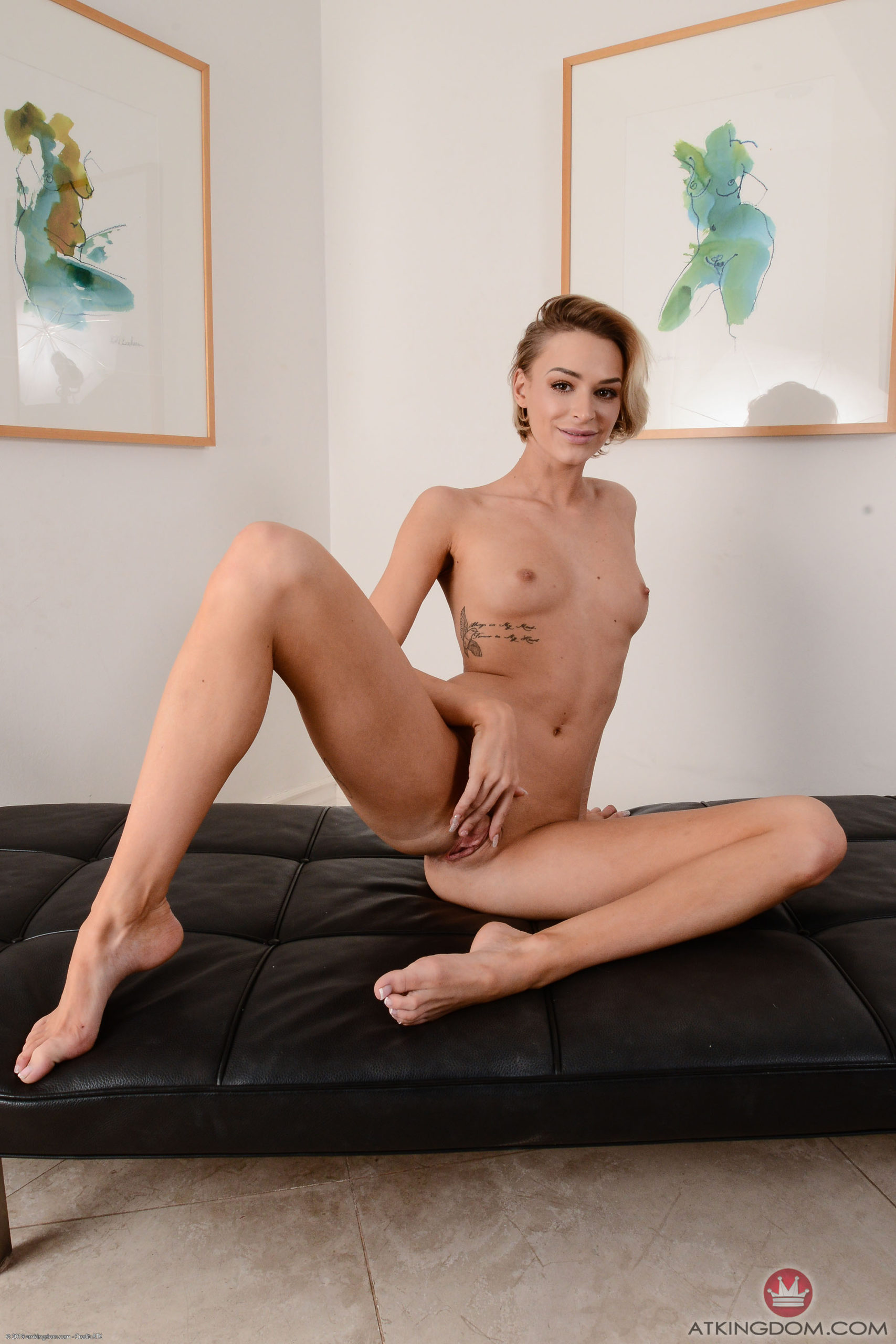 Here's my final say
So, how was the experience with our amazing vixen Emma Hix? Hopefully, she can help you achieve the best fap-a-thon tonight with her mouth-watering figure.