Are you gay and wish to be famous? Why not try being a gay cam model?
The adult entertainment industry is almost an easy way into social clout. As long as you're good-looking enough, you can make a living out of camming. Some of the performers are able to pull it off too despite lacking looks.
It's all about projection and being a gay cam model can teach you that through time. It isn't easy at first though because you'll either need a third-party platform or agency in the hopes of building your fanbase.
There will also be times where not all your money can be earned. These third-party platforms can take a chunk out of it. Just be ready for it because it's the first harsh truth of the business.
We already told you a lot on the onset. It's time we dig deeper in what it really means to be a gay cam model.
Value your time
While the money won't be there at first, you'll need to treat it like a day job where you set a certain schedule where you are going to go live. Since you are some sort of an entrepreneur here already, all you need now is to accept the fact that the income is not the same every day.
It is best to use your energies wisely because a sex-related profession can be too taxing and tedious. That said, you'll have to invest a lot of time in the public streams where you get to chat with the cheapskate viewers for free. Lucky you if they take you privately.
Some platforms start you at a rate of $5 per minute which isn't bad for as long as you value your time. We already said the platform can take a chunk out of it so use your time wisely. If the profit isn't worth it, don't do it.
It's not really your show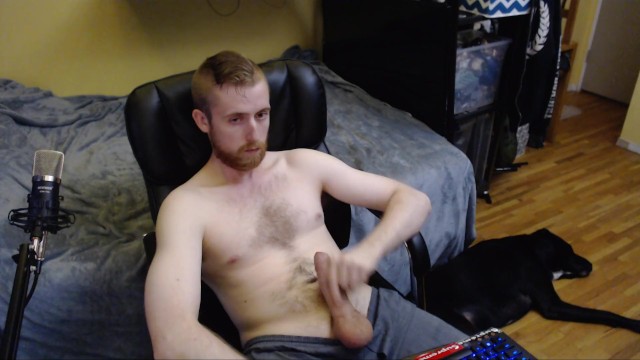 As much as you have to establish a certain niche, it's not all about you. It's about what your viewers want. You are no different from a stripper here. The more you give in to your customers, the more they are willing to pay.
You elicit interest by making it more about them than about you. As much as you specialize in one thing, they might ask you to plug your cock in a fleshlight despite being a gay cam model. Those are the things you'll have to do because it isn't about you being gay. It's about them being happy with your performance.
There might be even times where you encounter a viewer who likes voyeurism. You will have to invite another gay guy over then and probably share a portion of your earnings.
The point here is it's never going to be about you for as long as it's spontaneous adult entertainment. It might even break the bounds of your gay ideals at times. You'll just have to accept it.
To be fair, gay cam models can choose the types of audiences they let in. At least it will limit your expectations to what you need to do. Just keep in mind that not all people are the same especially when making requests.
Becoming larger than life
Being a gay cam model is pretty much selling your soul already. You are a public figure which makes you susceptible to all the bashing and hates that the cruel online world can throw at you.
Good thing it's all about image and performance. You can create a larger-than-life character or live out your gay fantasies in your streams. Try optimizing your social media to those standards too and you can never go wrong. It's like creating your own character in a video game.
Being larger than life can also mask your real identity. That is good since you will need protection because people will not respect your personal space once you become some sort of famous.
Having a character and a name is important. Make sure it's larger than life.
Competition can be tough
Gay men are coming out by the millions every day. Today's times are different so being a gay cam model can be tough because there are just as many gays as straight girls streaming on sex cam sites.
You'll have to step up your game in such a saturated market to make it big. It's best to search for the voids in being a gay cam model and fill it in. Sometimes, the more taboo the sexual deed, the better.
You won't be having your own platform yet so you will need to compete with the algorithm which is very engagement-heavy. That means you'll need to be popular to even make it to the front page, let alone, be on the first page once the visitors filter the currently active gay cams.
The whole world is against you here because each region has a hot gay cam model who is ready to take your spot.
Just enjoy what you're doing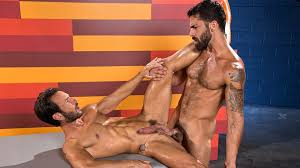 You can call it passion if you want. The truth is, you're going to have to do things for less at first. Don't thing much about the money but rather just enjoy the ride.
You'll be doing a lot of dick-riding anyway so just consider it a double-positive. You make a few chunks doing something you do pretty much often anyway.
To be honest, some straight men choose to be gay cam models too because they like the attention. They enjoy what they are doing even if they aren't gay in the first place. That's another one to watch out for.
Just enjoy the show and be comfortable in front of the camera. Let all your sexual tensions loose and release it to the world to enjoy. Don't make it too much about you though. Leave that in the first five minutes of your live stream.
Toughen up
Gay guys get a lot of hate all the time. While it isn't much condoned anymore nowadays, there are still a few that will break your spirit. Don't play the victim though.
Keep doing what you are doing because, at the end of the day, it is you and only you who gets your bills paid through being a gay cam model. It's a passion project similar to being a YouTuber or Twitch streamer so live with it.
At least you have the whole gay community behind you to back you up for a cause. That's additional clout for you among the community but it is still important to just broadly share the story.
Don't ever play the victim because the last thing you want is to project a toxic image to your viewers.
Contemplate
This is probably the most important step to being a gay cam model. It isn't the safest or cleanest of jobs so you'll need to decide if it's really for you.
While it's safer than being a drag queen hooker or a male escort, the work can damage you psychologically that you might find a hard time recovering. At least think about it first before you dive into the business.
Are you good-looking enough? Do you have a ton of sex appeal? Are you aesthetically pleasing on cam? Are you tough enough for the harsh world of live streaming? All these questions should always be in your mind.
Make a test first by doing things privately. Maybe you can score some clientele that way. Just be ready for the lack of assurance if you are outside a platform. At least you can determine if being a gay cam model is for you.
Now, ask yourself: "Do I have what it takes to be a gay cam model?"