ImLive Overview
Clicking over to ImLive will bring you to one of the higher quality online cam performance sites on the internet. Models from all over the world broadcast their adult oriented performances to their viewers, in many cases for completely free. You'll find both professional adult performers as well as beginner amateurs on the site, with many of the most well known 18+ video stars using ImLive to connect with their fan base. ImLive has a number of options that you won't find on other sites, including the ability to view multiple life feeds at a time and downloading shows after they've taken place. Create your free account!
Program Features on ImLive
ImLive's home page is set up so that finding an attractive model right away is quite easy to do. Their clear images and high quality feeds display their cam girls very well. The basic 'host list' and 'gallery view' will be familiar to experienced cam site users, with other options such as 'multi-view' and 'hot spot' giving you a better look at the most popular performers.
Rather than a standard flat rate across the site, the performers of ImLive set their own per-minute rate, starting at less than a credit per minute. This rate is determined by the popularity of the feed – the better the member the feedback, the higher the price. This way you know that you are getting an appropriate value for your money.
In addition to the traditional online web cam shows, ImLive also has an extensive library of performer videos. Performers upload the most exciting parts of their shows, which those who missed the broadcast can purchase for a small fee. This is great for the viewers who missed a particular favorite's show, but still want to get a piece of the action.
Benefits
ImLive features Multi-Viewer for free. This will allow users to view multiple public feeds on the screen at the same time. Scrolling through Multi-View lets you quickly see what's going on in each room and helps you narrow down which performer you would like to get to know a little bit better.
IMLive is also quite popular with older performers, so if you're into the watching MILF cams, this may be the best site out there for you. They also have a higher concentration of fetish performers, so if you're searching for online squirting videos, shower or shaving shows, or unique body types you should be able to find what turns you on.
ImLive Prices & Fees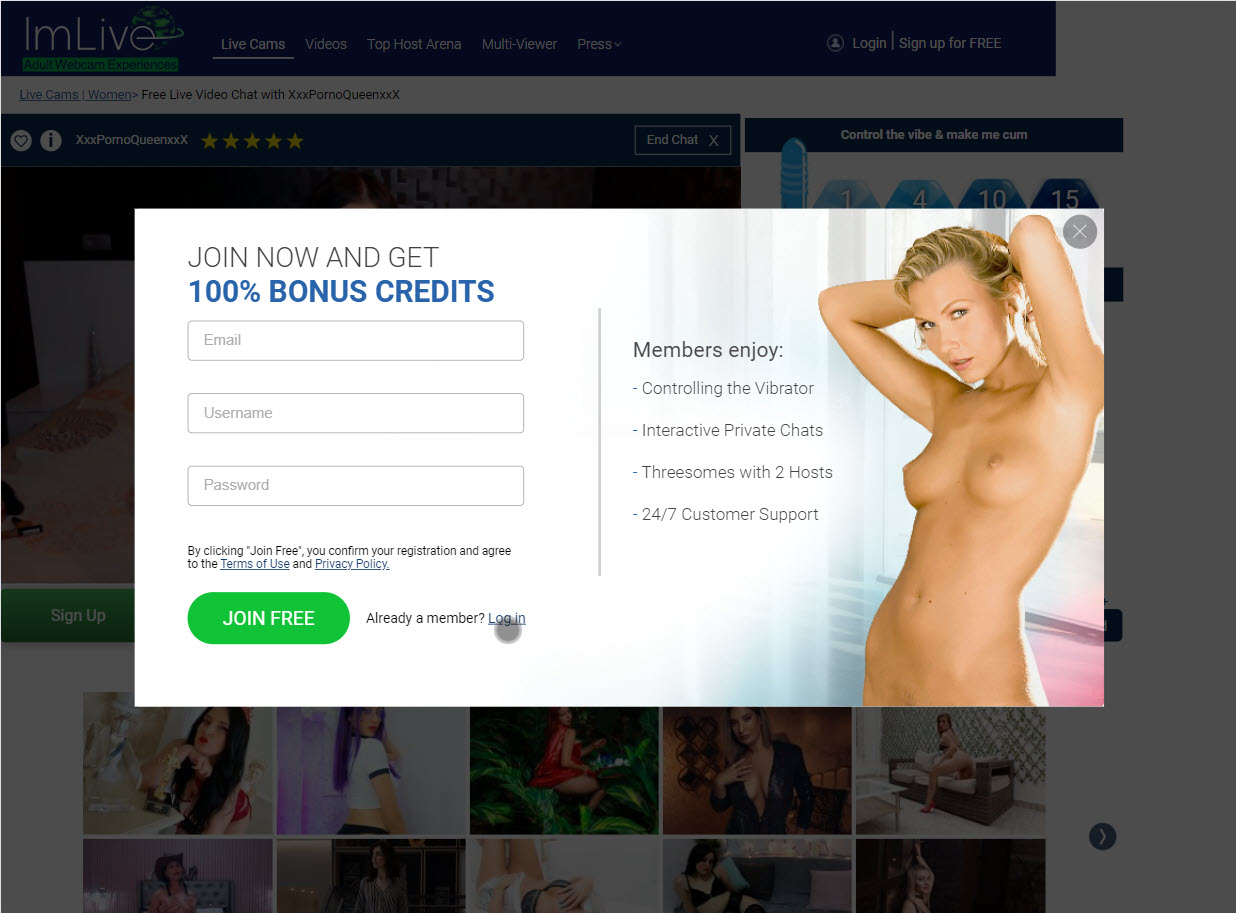 While ImLive is free to use, you can also tip the performers and pay for private shows. Tokens can be purchased in sets of 25, with cam shows costing between 0.98 and 5.80 tokens per minute. The per-minute rate for the cam shows are determined by the ratings of ImLive members – the higher quality the show, the higher the rate.
Drawbacks
ImLive is another webcam show site that only features solo female performers, so if you are looking for couple & group shows, this may not be the best site for you.
Bottom Line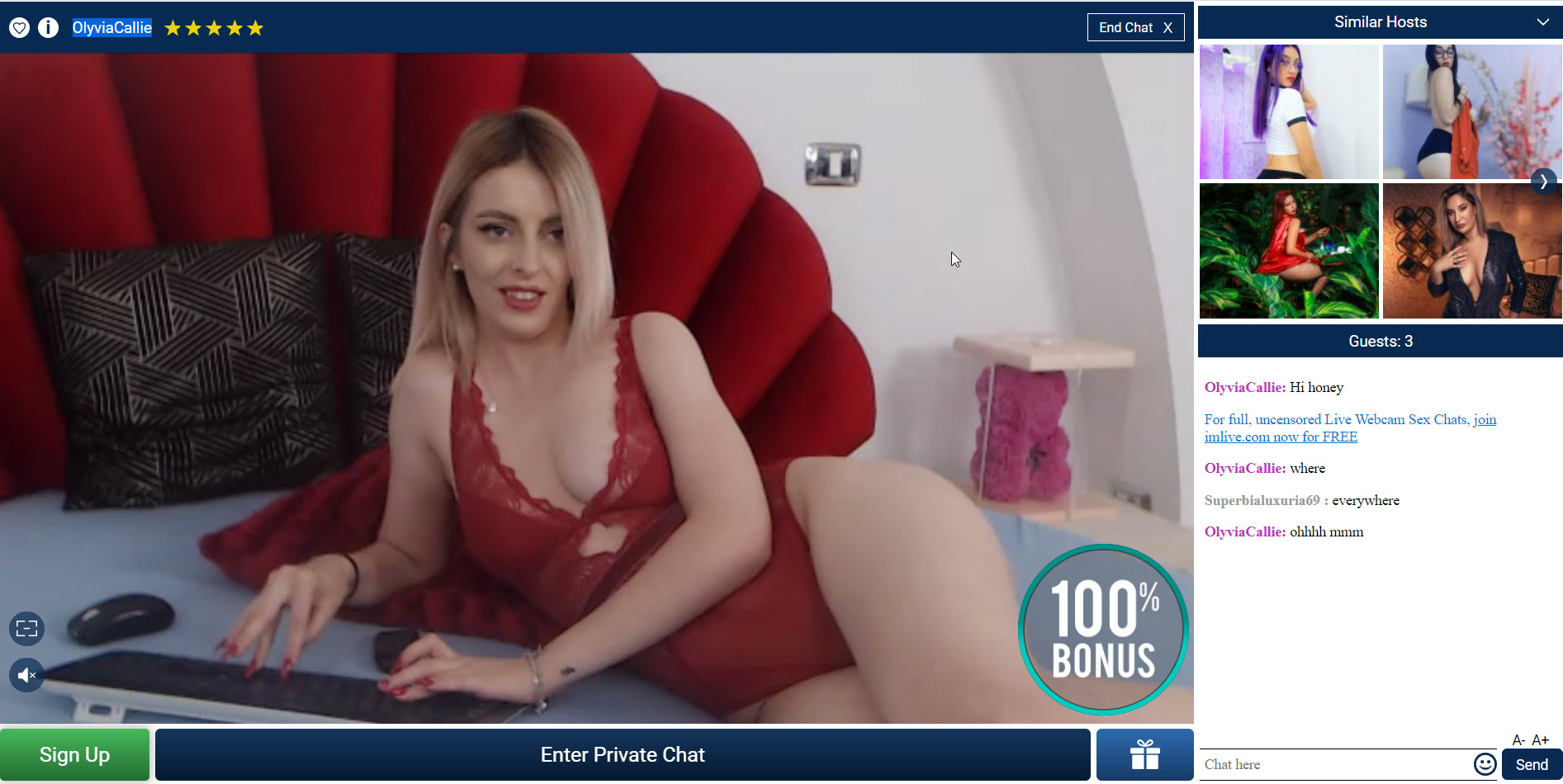 ImLive is a high quality cam performance site that's great for the guys who can't always be there for their favorite model's shows. The ability to purchase and download shows after they've taken place is one of the many reasons why ImLive is the chosen web cam site for both viewers and broadcasters from all over the globe.
Recommended Sex Cam Site of the Month