Live Jasmin is one of the more recognized cam sites on the internet. The platform has been home to several babes for years now.
The site may not be like it used to after the redesign but it already has its following. Just like all platforms, it has its good days and bad but mostly good once it is as established as LiveJasmin is.
It's a place to find the hottest cam girls of a certain kind which brought us to write about our experience with the platform. A complete list of cams that you'll truly be watching once you're in.
Let's take a look at what makes Live Jasmin so good
Welcome to Live Jasmin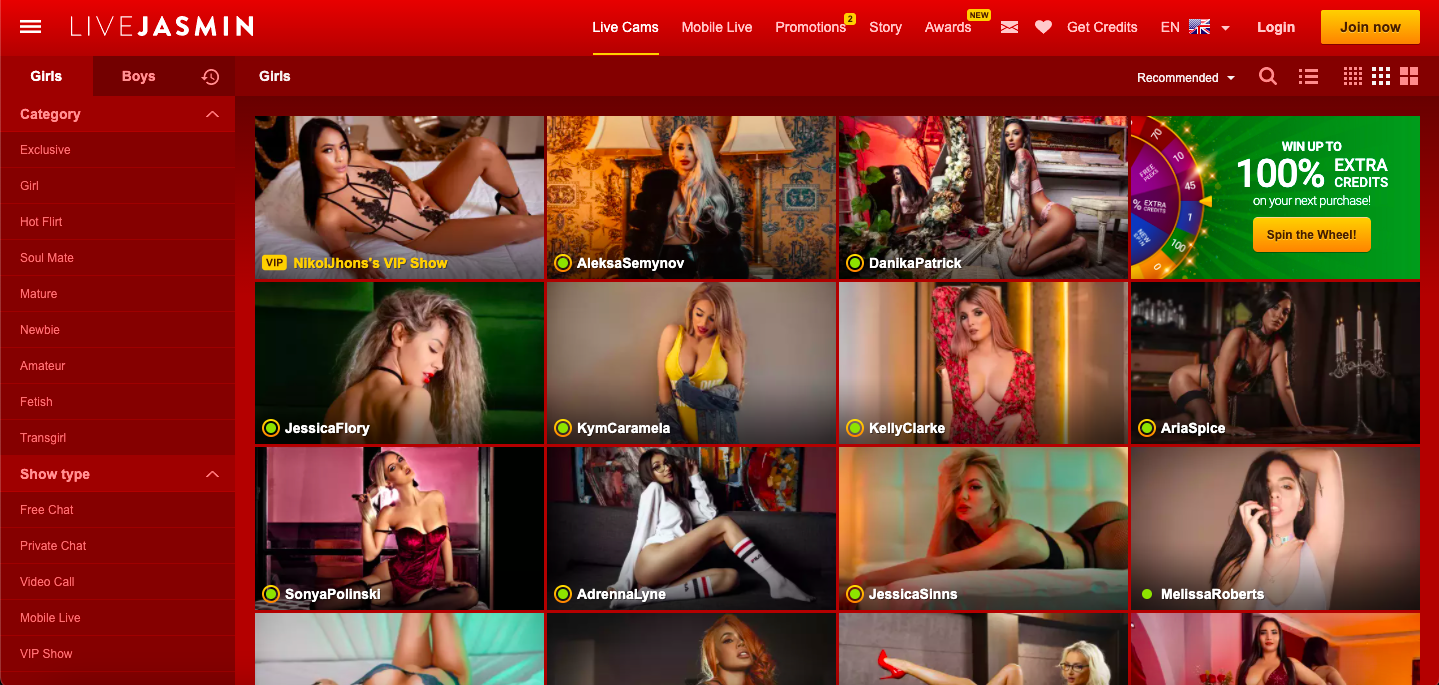 We already mentioned about the face lift that the site did. As much as most people prefer the old interface, there's nothing bad about the new one too. In fact, the site became quite easier to navigate.
Landing on the homepage will give you a plethora of live cams already and you can choose which one you want on the onset. Then, there's a toolbar on the side where you can find they types of videos you want as well as the types of performers you are interested in.
Live Jasmin has been around for years already so expect them to know what majority of webcam fans want in their live streams. One of those wants is some crisp clear images of the live action which shows in how good the webcam quality of the streams are.
The girls of Live Jasmin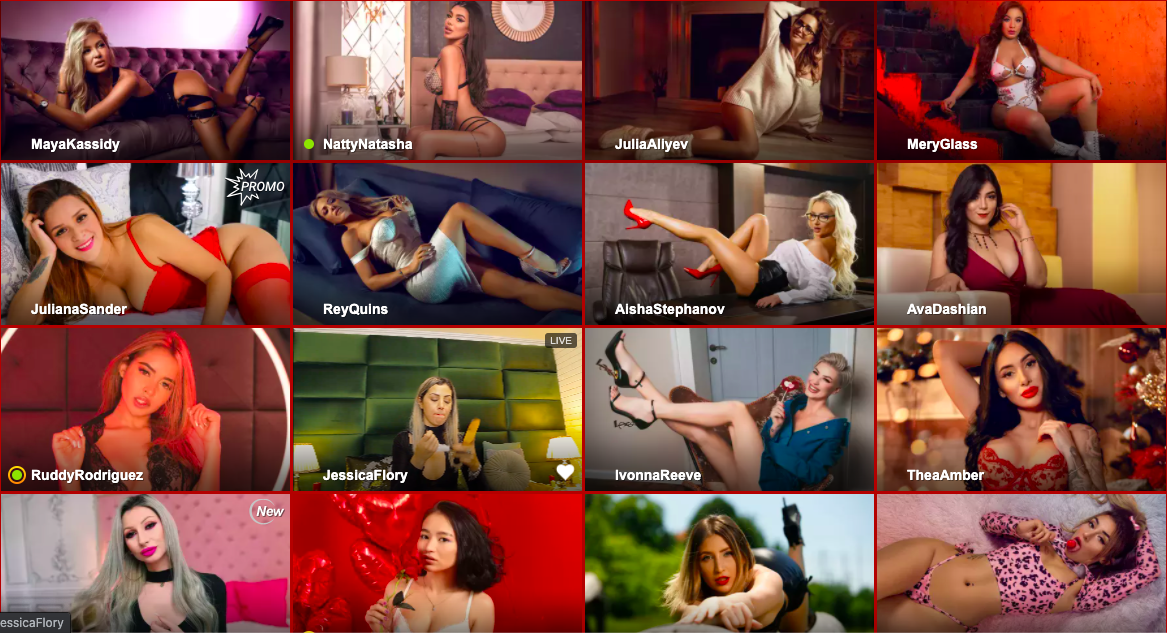 What separates Live Jasmin to your favorite porn site is the spontaniety. Those who watch and pay for premium content tend to get tired of all the same stereotypes over and over again. At least with cam sites like Live Jasmin, they can simply tip and have their sexual fantasy done by a cam girl.
In fact, you'll get to choose whether you want to fap to a blonde, brunette, a redhead, or even different ethnicities such as Asians and Latinas. Each cam girl promises a playful gimmick for you to enjoy.
Another thing you'll notice about the categories and filters is that you can sort each one by cost. There are cam girls that may demand a bigger talent fee for tips if they are getting more clout. There's even a celebrity chat area where the most popular cam girls hang.
A bunch of other options are available as well as you can communicate through private chats, video calls, VIP shows, or even have a two-way audio in a phone sex-type of communication. It simply makes your Live Jasmin experience even better.
Diverse categories
Diversity usually brings oversaturation. Good thing the site handles it in a good way as it has made sure each category has the right girl for it. Even the cam girls who categorize themselves won't let you down.
Speaking of diversity, the site isn't only limited to cam girls. There are also men on cam, couples, and transgenders performing. The girls are still the dominant number on the site but at least it still has the additional flavor we need.
Each performer has a different personality too. It's best to make sure that you can keep up with each hot personality in order to be able to go to the private privileges with them.
With an easy to use came site like Live Jasmin, each performer is expected to have a certain level of clout already. You can go elsewhere and recognize them due to their popularity. Part of it is probably because of their free content that makes visitors to register in the hopes of asking for more.
The pics and previews are a giveaway that is worth money already elsewhere. At least you get it for FREE on Live Jasmin despite being a non-member.
Payments and pricing
Of course, we signed up for an actual account because we can. It's also to experience what makes this site so good.
Chatting with a cam girl varies in price. Some only ask for one dollar per minute while others ask ten times that. You can pay for it in several different ways but your credit card might be the most convenient.
You can simply top up whenever you run out of coins to have that online phonebooth of webcam performances. The site also hands out loyalty programs from affiliate sites to make sure you get the best deals for your ultimate live cam experience.
How good (or bad) is Live Jasmin?
The most important thing about Live Jasmin is it values loyalty. That's why each of its models was able to make a career out of it as they slowly upgrade to high definition cams and catchy set designs.
Imagine being able to accommodate close to 300,000 models and counting? There's a reason they're still on the platform despite the tight competition.
Besides, Live Jasmin has made sure that the variety they provide is spot-on. You're getting the type of show you are looking for as long as you filter them properly depending on preference. Most guys probably want to just unwind and go to the site for stress relief.
The site has also received good reviews where it matters. A ton of features doesn't make it a good site but being able to sort it out well does. Of course, there are still misleading stuff such as private chats being at the cam girl's discretion and the freebies with fine prints on them.
Another good thing worth pointing out is the site's mobile optimization. You can even download the app on Android and iOS.
Just make sure you double-check your total spending because since each cam model charges a different rate, there's a chance you get too caught up in the middle of it all that you wouldn't notice your costs are already piling up. The last thing you would want is a bill shock.
Final thoughts
You still might be undecided on which cam site to choose. At least you already have an idea of what to expect with Live Jasmin.
It's one of the better-known webcam sites due to its heavy traffic which possibly affects its search rankings. Those are factors that tell you that Live Jasmin is a heavily-visited site.
While it's already given that the retention on the site will be lengthy due to the live shows, it's the initial traffic that makes it rank higher hence, becoming more searchable.
The variety in performers and performances is also key. You can simply have a cam site but also have low-quality performers. Good thing Live Jasmin's loyalty program makes sure our live cam experiences aren't crap.
Just don't go falling for the trap of copywriting. The site doesn't give out free stuff on your terms like they make you believe. A site like theirs means you need to pay because it's their job to get your money's worth.