There's a big chance you're already familiar with OnlyFans. After all, it is a famous content-sharing platform where a lot of adult content creators thrive. It has been around since 2016, and even celebrities such as Bella Thorne and Cardi B Have used it to earn money!
While it isn't the only source for all things NSFW, it definitely changed the game because that wasn't available on a social media site before!
If you're not at all familiar with how things work on OnlyFans, here's what you need to know about the social media porn site!
What is OnlyFans?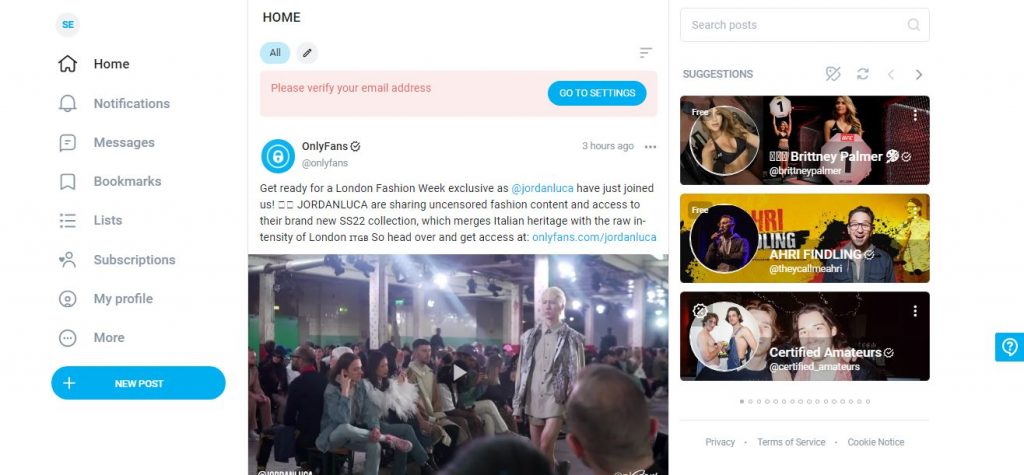 OnlyFans is a social media platform based in London that allows its users to share their XXX content with the world. It is founded by Timothy Stokely in 2016, and it has since amassed a base of more than 130 million users! No one can deny that it has such an impact on the industry, despite having no official app like its competitors. In fact, The New York Times once ran a story saying OnlyFans had changed sex work forever. They dubbed OnlyFans "the paywall of porn."
Content creators of OnlyFans normally post their sexy photos and videos for their subscribers to lust on or admire, and they also offer one-on-one custom content for a price.
As of late, OnlyFans also made a shocking announcement when it said that it would ban sexually explicit content, after getting pressure from its banking and payment provider partners. The news came as a surprise to many and even caused other creators to jump ship. OnlyFans was quick to retract their statement, and assured their supporters that users will still be able to see creators' content!
This comes after the major backlash from creators, subscribers, and the media alike - saying OnlyFans only made use of sex workers to grow powerful, and then it sold them out.
How Can You Sign Up on OnlyFans?
We still think that it is never too late to create an account and see what the platform has to offer. If you want to get started, you may simply head over to the site and click on "Sign Up for OnlyFans." The blank fields will then involve the Email, Password, and Name!
That's it! Easy, right? Once okay, you should be redirected to a feed that pretty much looks like it's Twitter. You'll be able to see OnlyFans announcements and also discover featured content creators!
How Does it Work?
From the Home Page, there are already suggestions on popular creators that you might be interested in. We tried clicking on one and saw a beautiful blonde bombshell who treats her subscribers to free XXX content.
While it's free, you'll be required to input your payment card to get access to the model's content and send her a direct message. OnlyFans will also tell you that you can cancel the subscription any time you like.
You may also search for other accounts to follow. To do this, all you need to do is search for them on the Home page, then you can tap the star icon on their profile so they'll be added to your favorites, or so you can save them to a list.
If you click on "More" on the sidebar, a full menu will slide out and it will show your name, username, followers, following, bookmarks, lists, cards, and more. You'd be able to log out too.
How Much Do I Need to Pay for the Adult Content?
The rates vary because their creators are free to charge how much they like, but it should follow OnlyFans' minimum subscription price of $4.99 per month and a maximum of $49.99 per month.
For private messages or tips, expect the rate to be at a minimum of $5!
OnlyFans Verdict: 8/10
Naturally, you need to pay to see content. But OnlyFans continues to be a popular platform thanks to its quality porn content from its creators!